Weaving and Embroidery Projects Influenced by my neighbor Sandy Lommen.

Hudson Valley Landscape Mural in Albany, NY home.
Click images above to open in a separate window.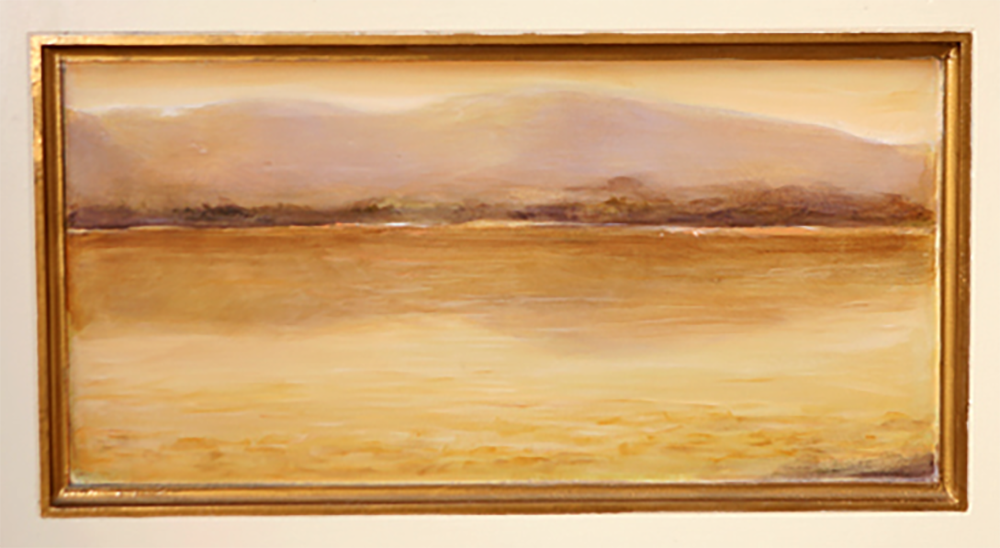 14 panel Hudson River- Scape mural and ground floor facade. Historic River St. Troy, NY
In 2007 I was asked by Seymour Fox to redesign the look of his law office building on historic River Street in Troy, New York.
Indoor pool mural. Private home Poestenkill, NY.
A client contacted me and asked if I would be interested in painting stars on the ceiling over his newly built indoor swimming pool. After meeting him and seeing the space I thought a mural to cover the walls would be more effective in creating a mood. (The only time you would see the stars is when you float on your back in the pool.
Bedroom mural. The client was so hard to work with. There were tears and sobbing, and a long talk about the polka dots being to babyish. She was 10 now so it needed to look grown up and was I sure about the colors because she thought neon green walls would be just fine. Holy Cow!
Click here for project details.
In 2006, with two little girls under the age of 6 years, I found myself in the public bathroom many times as they were mastering potty training.  So, to make use of this time, I challenged myself to a year of finding amusing and intriguing things about the bathrooms we were visiting.
I hope you enjoy it and laugh a little.